Jak zgubiłam szaleństwo i jak znalazłam spokój, w sobie..
Przyszła paczka.. a w niej? Moja pierwsza w życiu książka..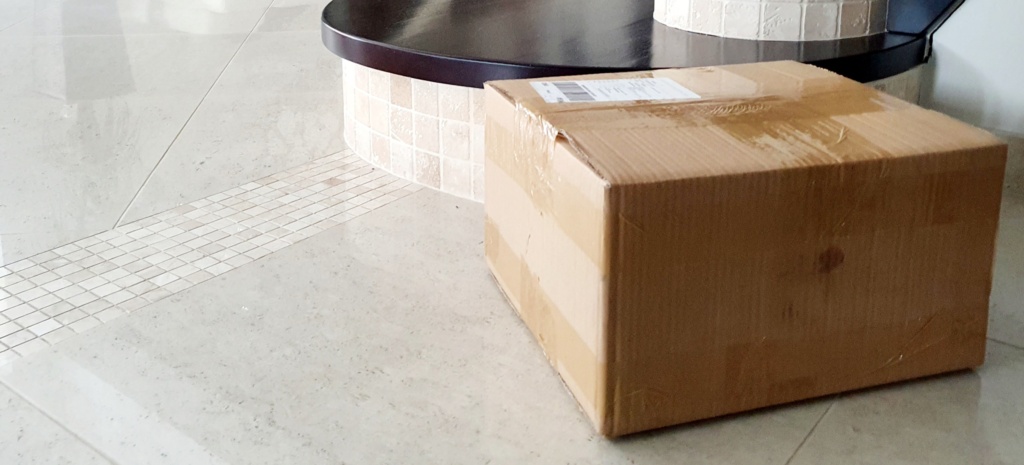 Spytałam ostatnio znajomych jak mnie widzą i ich wszystkie odpowiedzi były w stylu, że zawsze uśmiechniętą, pozytywną, tryskającą energią, motywującą etc.. ale nie zawsze moje życie tak wyglądało. To, że teraz taka jestem, jaka jestem, być może jest zasługą tego, co kiedyś w życiu przeszłam. Kiedy już miałam w ręku tabletki i chciałam ze wszystkim skończyć.. wcale nie było mi do śmiechu..
'Strach zawsze ogranicza i paraliżuje! To swego rodzaju gra zmysłów. Na energii strachu nic nie zbudujemy, natomiast na energii miłości możemy zbudować wszystko. Wszystko w życiu zaczyna się zmieniać, kiedy to sobie uświadomimy……'
To fragment mojej książki, bardzo osobistej, którą pisałam ponad 13 lat z notatek z czasów sprzed ok 20 lat.. wydarzyło się i nie wróciło, choć mówią i potwierdzają to badania, że lubi wracać.. wydarzyło się i bardzo mnie zmieniło.. Ciężko było pisać o czymś, o czym chce się zapomnieć, ale wykorzystałam czas pandemii na dokończenie i mocno wierzę, że może ona pomoże komuś znaleźć drogę wyjścia z zaburzeń lękowych, kompulsyjno-obsesyjnych, ataków paniki i silnej depresji….. bo kiedy serce nagle się zatrzymuje albo skacze jak szalone, brak Ci oddechu, drży całe ciało, nogi same się uginają i nie potrafisz zrobić kroku, przed oczami pustka, a w głowie dziwne szumy, to masz wrażenie, że już Ciebie nie ma………
Mówi się często: nie oceniaj! Żeby o kimś coś powiedzieć, to powinno się założyć tej osoby buty i przejść drogę, którą ona przeszła.. i coś w tym jest, ponieważ często zakładamy maski, żeby ukryć coś przed światem, ba! Ukryć nawet przed samymi sobą, a potem cierpimy w domowym zaciszu.. Jestem jaka jestem, nie udaję, nie ukrywam się za maskami.. jak jest mi smutno, to płaczę.. jak jest mi wesoło, to uśmiecham się…… ale długa była moja droga, do mojego TU i TERAZ.. by to wszystko zrozumieć.
Rozejrzyj się dookoła, może ktoś obok Ciebie właśnie w tej chwili cierpi? Że się uśmiecha? A na pewno jest to szczery uśmiech? Spójrz w oczy.. one dużo mówią.. Do tego obecna sytuacja na świecie, życie w ciągłym strachu o pracę, o dzieci, o jutro, bardzo sprzyja i pogłębia wszelkiego rodzaju zaburzenia nastroju i depresji.. i pamiętajcie – to nie jest żaden wstyd chorować! Wstyd, to nie szukać pomocy i dawać sobie pomóc..
Początki są ciężkie do zdiagnozowania, nawet przez najbliższych, ja sama wiele lat nie rozumiałam co się ze mną dzieje i dlatego mam taką cichą nadzieję, że właśnie najbliżsi osób cierpiących, po przeczytaniu tej książki bardziej zrozumieją ten problem.. przy mnie byli wszyscy! A i tak byłam sama..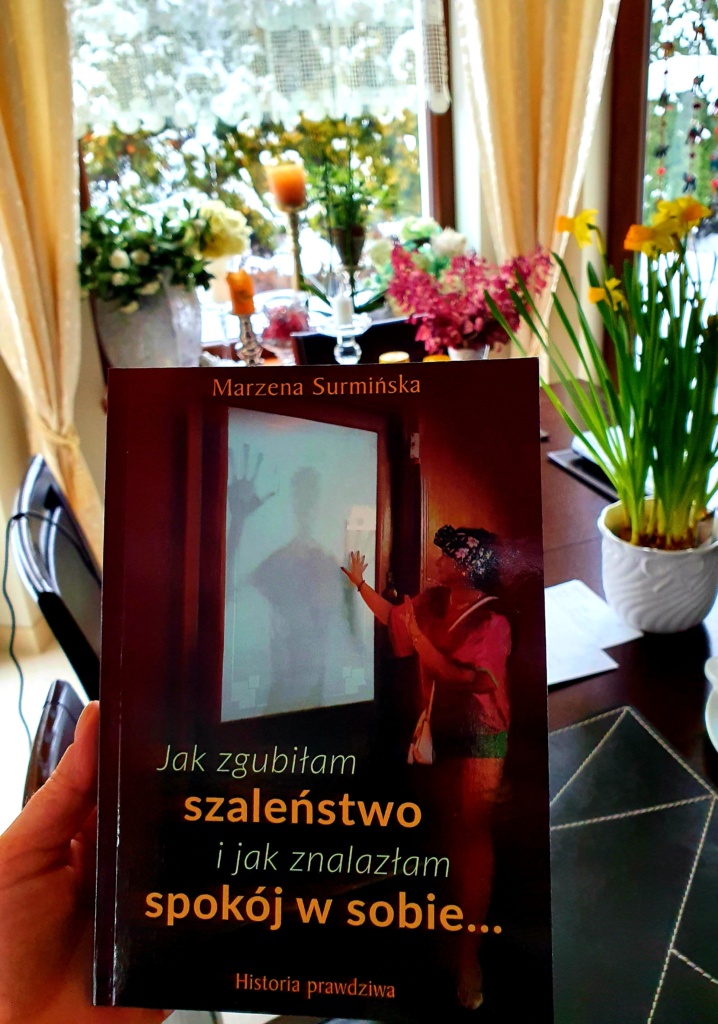 Jeżeli zainteresowała Was moja książką.. sami przechodzicie trudne momenty w życiu lub ktoś z Waszych bliskich przechodzi, to poniżej podaję link, gdzie można ją kupić i mam nadzieję, że pomoże komuś, tak jak mi kiedyś pomógł pewien artykuł w gazecie.. znalazłam w nim swoje problemy, a najważniejsze, że dowiedziałam się, że nie jestem jedyną osobą na świecie, która ma podobne zaburzenia.. uświadomić sobie problem – nie ma nic cenniejszego!
https://www.zdrowiebezlekow.pl/ksiazki/14788-jak-zgubilam-szalenstwo-i-jak-znalazlam-spokoj-w-sobie-9788395860720.html?fbclid=IwAR0CxiInr8S3hUSNsvXUhn5VBPuTla9xIh1J0-grBDF_fpk_Q5-4F9ELpwQ
A jeżeli mój artykuł spodobał Ci się, to będzie mi bardzo miło, jak postawisz mi kawę -> uwielbiam kawę! A zgromadzone środki przeznaczę na pewno na dalsze rozwijanie swojej wiedzy, na pomaganie i wspieranie innych oraz na czas, który przeznaczam na tworzenie mojego bloga.. i z góry bardzo Ci dziękuję za tą pyszną kawę………..